About Journal
We would like to inform you about title change of our journal (in 2013).
The new title is

Journal of Applied Mathematics and Computational Mechanics
The new journal homepage:
www.amcm.pcz.pl
Scientific Research of the Institute of Mathematics and Computer Science
(Prace Naukowe Instytutu Matematyki i Informatyki - in Polish)
is the scientific journal (quarterly) published by "Wydawnictwo Politechniki Częstochowskiej" since 2002 - ISSN 1731-5417.
Journal is on the list (B nr 1327) of the Polish Ministry of Science and Higher Education. Presently (since 2012) each paper is awarded with 5 points.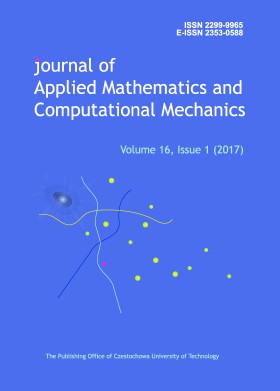 We are indexed in the databases: